Good morning loves! Well as many of you know the event that took place this weekend was very much anticipated! My bestie Amber married the love of her life, Matt! They have been together for 8 years and were married downtown at Eupohria Saturday afternoon. I luckily was a bridesmaid and got to be a part of their special day. So for this Monday's link up with Kate and Kati there was more good than bad and ugly but still a post I am very excited to share!
The good...The sun was shining, the pictures turned out awesome, dinner rocked, our shoes were Chuck Taylor's so our feet felt great, the timing with everything worked out perfectly, the day and night spent with the family and friends was awesome and the hair stylist got my hair the exact way I wanted it to be.
Amber bought us all gloves that we can text with! So we had to goof off and try out our new gloves!
From left to right: Tim (my husband and best man), Matt (the groom), Jeff (groomsman) & Bill (groomsman)
Acting goofy as usual (pretend snowboarding)

Abbey Road album cover imitation


All done up! Bridesmaid 2013

All my curls
The bad...The wind was nuts! Every picture that was taken outside I am sure will have bangs and hair across our face. It was very chilly and well with strapless dresses on it was a bit nippy! I am hoping the rest of the photos turn out to be as good as the preview pictures!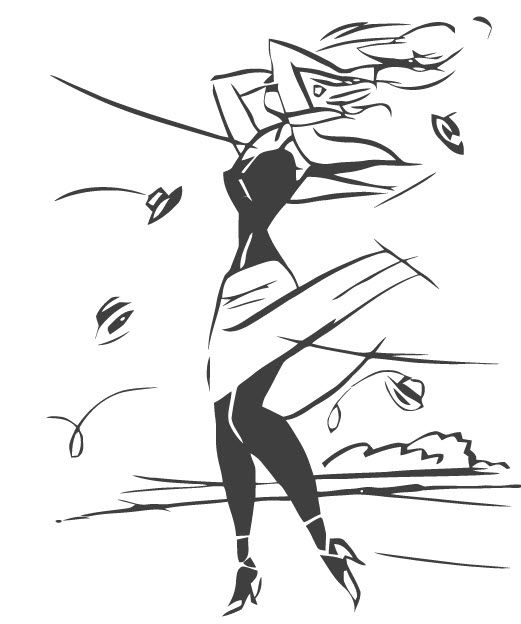 The Ugly...The night before the wedding all of the girls of the bridal party, the brides mom and the flower girls all had a sleepover. The maid of honor and I planned on sharing an air mattress to sleep on that night. Well needless to say it started out looking a bit like this
And ended up looking a bit like this
So needless to say our backs were killing us, we had absolutely zero sleep and we spent half the time talking and laughing about how miserable we were.
In all the weekend turned out to be great. I am so happy for the married couple and had a lot of fun celebrating with them.
How was your weekend?
Don't forget to link up with Kate and Kati every Monday for the GBU (The good, bad and ugly) Grab a button!