Happy Wednesday! It is time for my favorite blog day of the week! The day I get to share everything that I am loving this week. I'm in a VERY big need for this day. I would say the last two weeks have been the most stressful for me. Tons of plans, appointments, responsibilities and mounds of work. I have barely been able to keep everything straight. So it's nice to be able to sit down and take a breather and appreciate the things that are positive in my life.
So this week....
I'm loving...my new creamer! I really don't understand how anyone makes it through the day without a cup pot of coffee. The calming factor to my life. If you haven't picked up this flavor yet, go try it now! You won't be disappointed!
I'm loving...that my surgery was 100% effective! I go back July 8th for another exam and two more after that before I am in the crystal clear/never have to deal with this again stage!
Counting my blessings daily!
If you have someone who does not routinely go for a pap exam, encourgage them to do so!
The testing truly saved my life!
I'm loving...home cooked meals! I love to cook. I just hate the clean up. Here is one of my quick favorites: sausage, potatoes, green beans, shells and cheese and bread and butter. Yum!
I'm loving...giving myself manicures! Thanks to my mom I have all new nail tools. Including the dotting tool which allows me to make these perfect round polka dots!
I'm loving...my
Ipsy
glam bag! All of the products were wonderful. I am thoroughly impressed with each item every month!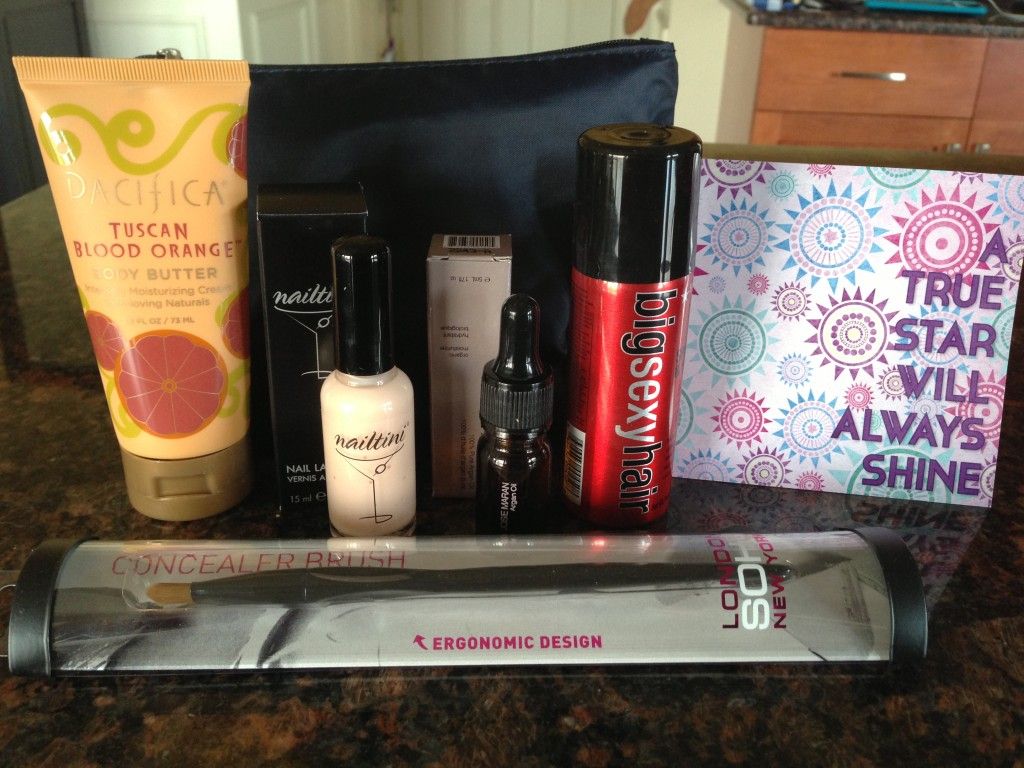 And now my
Pinterest
loves:
I'm loving...this entire outfit! I usually wear black and grey clothing and this just screams my name! I also love the glitter nail polish!
I'm loving...these adorable Valentine's day card boxes! Made from a cereal box! Who would of known!
I'm loving...this quote! Thinking, being and doing positive things will always turn you into a happier person! Being happy is what life is all about. Don't let the little things get you down!
I'm loving...this wonderful place setting for an Alice and Wonderland themed birthday. We have thrown around the idea of having Madison's birthday party in this theme if we decided to pass on a vacation for her birthday.
I'm loving...glowing rocks! Paint the rocks with glow in the dark paint, the solar rays "charge" them up during the day and then cause them to glow at night!
I'm loving...E Cards! They say exactly what you are thinking! I think everyone has that one person who complains non stop about every single little thing. Right? Let's take a stand and scream "Enough is enough!"

I hope you have enjoyed all of the little things I am loving this week! Make sure you button up with

Jamie

for What I'm Loving Wednesday and share all of your loves!